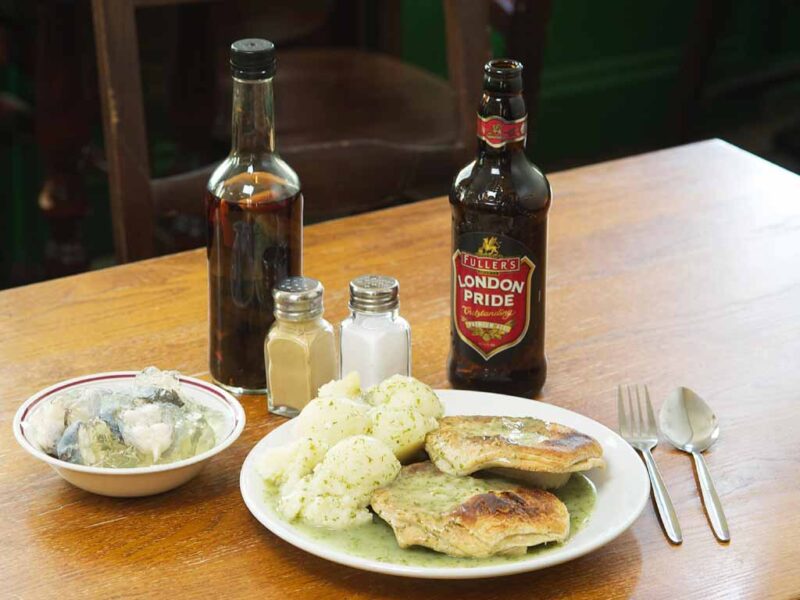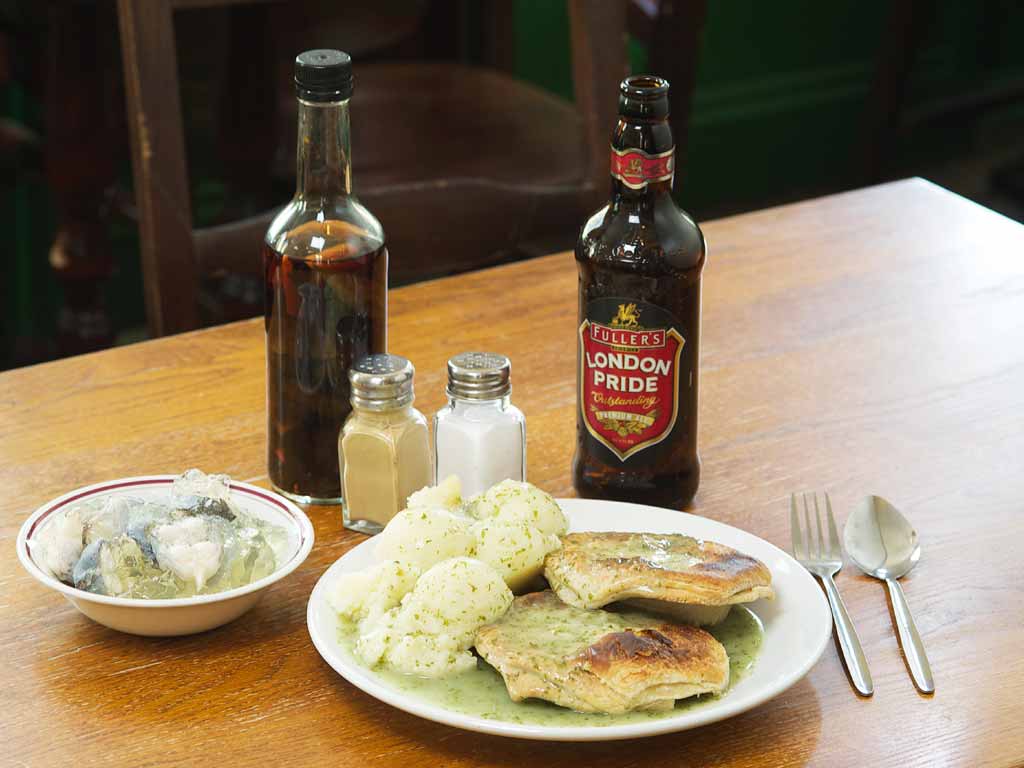 The food enjoyed in our restaurant is handmade to the Goddards family recipes.
Goddards have been making and selling London pie and mash since 1890 and we are passionate about offering our customers the very best of this fine London dish.
Our Meat
The meat in our pies is delivered several times a week by our butchers, also a family business. Our meat must be fresh (not frozen) and 100% British. We currently use the following for our pies:
Minced beef – 100% British lean beef
Steak – 100% British lean chuck steak
Chicken – 100% British chicken breast
Lamb – 100% British leg of lamb
Our Pastry
We insist on using only the best sources of British flour so you can be confident that the quality of our pastry is second to none. The other ingredients are secret and the famous Goddard's pastry is what makes our pies so special.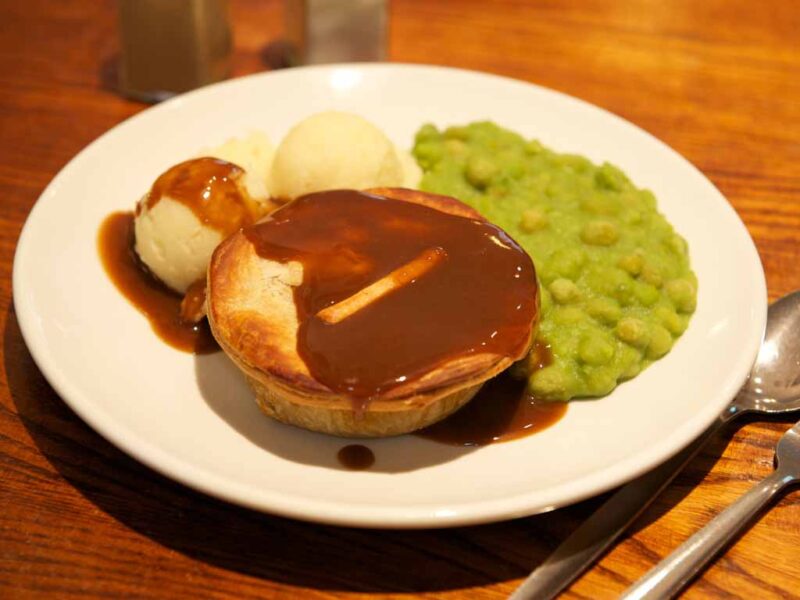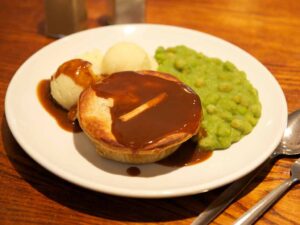 Our Pie Fillings
All of our fillings are cooked from scratch using raw ingredients and our meat fillings are simmered and marinated for hours to enrich the flavour of the natural gravy. Our chefs constantly taste these throughout the day to ensure they are just right.
We always use fresh vegetables, which we prepare for our pie fillings, and these are locally sourced. Whilst choosing and buying the best ingredients helps us to keep the quality of our products very high, it is always our staff who need to keep up with our high standards.
All ensuring you experience the very best pie and mash!