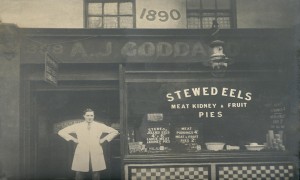 Goddards at Greenwich
A family run business serving traditional London pie and mash
Established 1890
The Goddard's Pie and Mash business was founded in 1890 by Alfred Goddard (AJ Goddard) in Evelyn Street, Deptford, London.
Alfred worked hard to build up his business and his reputation during the early years when pie mash and liquor shops really started to become popular. Alfred passed the business to his two sons Robert (Bob) and George in 1936.
In 1952, another shop was opened in Greenwich at the same time as the Cutty Sark was placed in dry dock. For a time, pies were cooked at AJ Goddards in Deptford and transported by van to Greenwich. After a couple of years the two brothers decided to take one shop each and Bob Goddard (our grandfather) took the Greenwich shop while his brother remained in Deptford.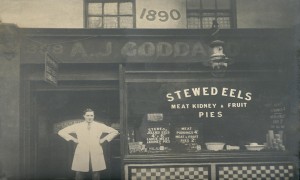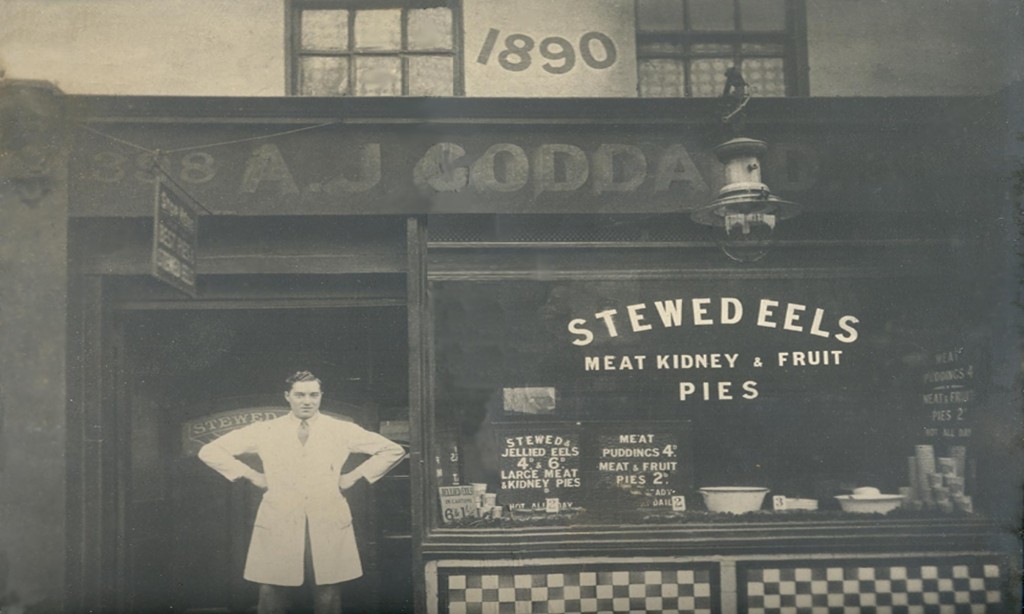 In 1972, Bob and his wife decided to retire and passed the Pie House to his eldest son, Dave Goddard and his wife Pam. Dave and Pam worked hard to build up the business and extended the opening days to include Sundays.
Greenwich was a very busy place even back then and the Goddard's name was very well known for hot and tasty pie and mash. Dave and Pam introduced their sons Jeff and Kane to the business at a very early age and both boys were working in the shop at the weekends from 10 years old.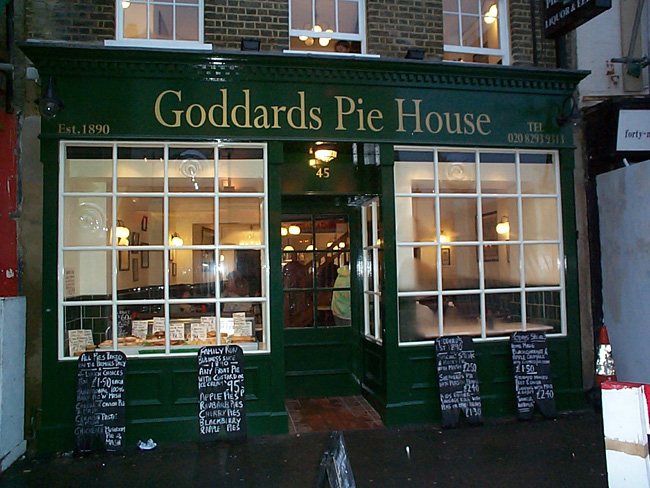 Sadly, in 1990, Dave Goddard passed away but Jeff, Kane and Pam continued to run and expand the business until the property was sold in 2006.
Jeff and Kane then established Goddard's Pies with business partner Sean Horton. This continues to run as a successful business that provides pie mash and liquor and handmade pies to the trade, with daily deliveries going to cafes, restaurants, hotels, wholesalers and other pieshops.
After a long search, the perfect property was found in Greenwich enabling them to return to the family trade of running a busy pie and mash shop. 22 King William Walk is located in the centre of Greenwich just by Greenwich Market and starts the next family era of Goddard's pie and mash. Our pies are all handmade using the very best ingredients to the Goddard's family recipes.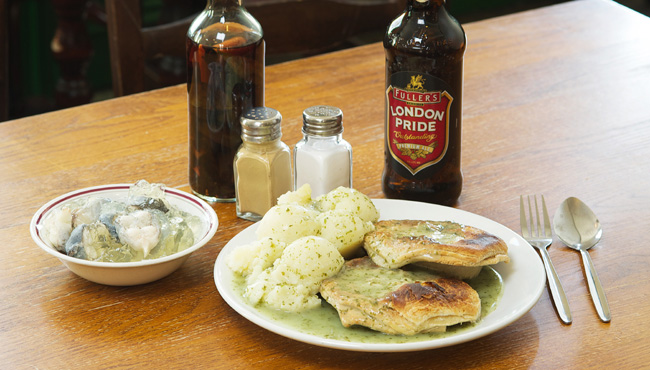 Jeff and Kane look forward to serving you the very best pie mash and liquor the next time you visit Greenwich.
Have you tried our mail order service?
Goddard's pie and mash delivered to any address in mainland UK.
You can also order vinegar, pie tins, mugs, instant liquor and much more!