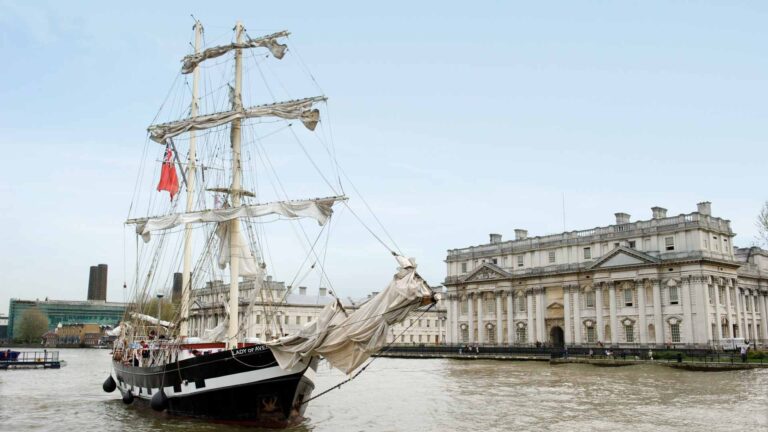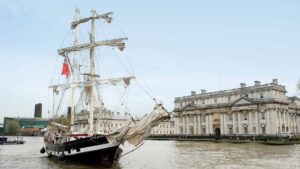 Where To Find Us
Our restaurant is located at 22 King William Walk Greenwich SE10 9HU.
We are by the Turnpin Lane/King William Walk entrance to Greenwich Market. There are numerous buses that serve Greenwich Town Centre and you can also use the Cutty Sark DLR station.
For train and coach information visit Trainline.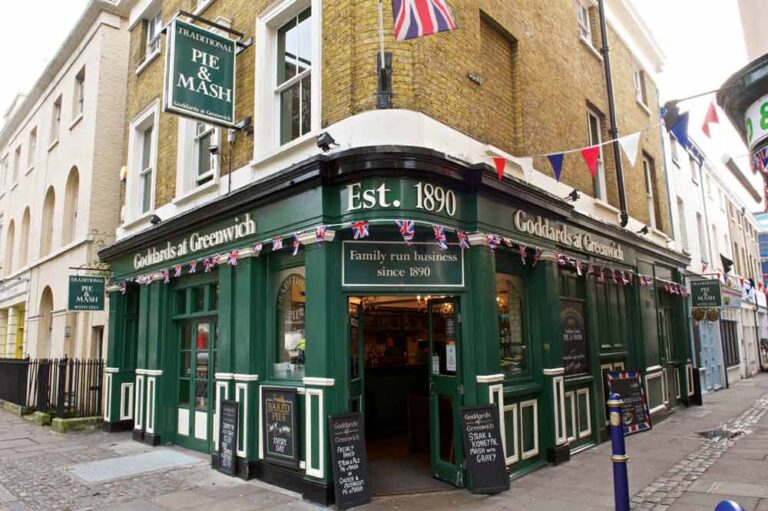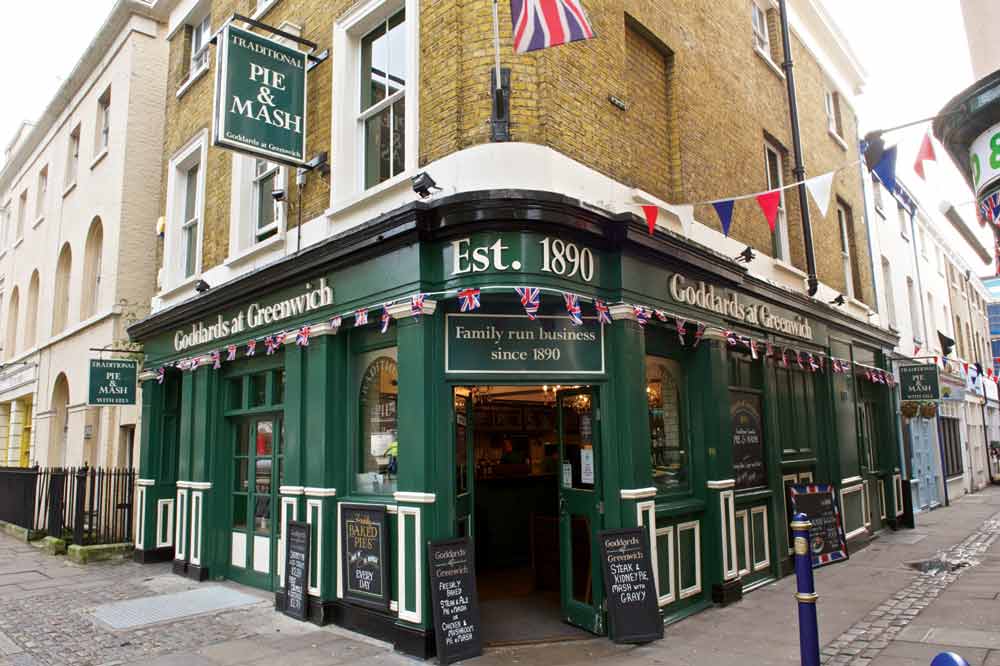 While exploring Greenwich, I discovered Goddards at Greenwich, a quaint eatery renowned for its traditional British comfort food. I indulged in a cheese and onion pie accompanied by mashed potatoes, mushy peas, and onion gravy. Although the presentation was simple, likely due to the crowd and the need for quick service, the pie's flavour was tasty. On a subsequent visit, I savoured their sweet rhubarb crumble with custard. Goddards' menu primarily features their signature minced beef pie and both jellied and stewed eels. However, they also offer a variety of other pies, including two vegetarian options, and I learned that their onion gravy and mash are suitable for vegetarians and vegans. This eatery is a must-visit for anyone in Greenwich or hosting guests in London who are eager to experience authentic cockney cuisine.

Tanya Lake


This family run restaurant with fantastic old school ambiance is always well worth a stop. Tasty, traditional East End pie & mash & plenty of vegetarian options (& of course traditional eel for the adventurous). Don't forget pudding; they also sell gorgeous sweet pies & delicious crumble! This is the place for a true taste of authentic, traditional East London cuisine.

Aaron Fortune


Delicious, best pie mash around good old London

Bowe voorhees


This shop was amazing, me and my husband had our crying baby who was distressed and hungry, we just wanted some mash and the staff was absolutely lovely. The food tasted good and they even bought us over some water for baby to drink. Their customer service deserves 10 star and just such a welcoming atmosphere. If you're in Greenwich definitely give them a try ❤️

Tomica Dowden


I knew this place from a show called "Bizzare Foods Delicious Destinations (London)" many years ago on youtube. So I decided to go there and tried this authentic Pie and Mash British dish. I've been here twice, the food and desserts never disappoint me ! If you want to try British Authentic meal this is a place you should definitely visit !

Mitzi Chandra


Excellent value and delicious food! I had a cheese and onion pie and was pleased to hear that the gravy is vegan-friendly. I also had an apple crumble and it was incredible! Friendly staff and not expensive food, either - fantastic!

Dawn


Recommend if you're trying mash & pie for the first time. I got the cheese and onion with gravy. Was a good size but lacked seasoning/salt for me. Good experience & friendly service.

saakshi v


Excellent pies, friendly and helpful staff and great atmosphere.

Bethany Downey


A true dip into the traditional and tasty English food. It is the very world of pie and mash. I enjoyed a delicious cheese and onion pie and mash with gravy sauce. Friendly staff at the counter, where you order and then you can easily find a place in the next room, but I preferred to go upstairs, where more seats are available. In the heart of a very important London's historical site, it genuinely offers very good and tasty dishes and drinks at a very affordable price. It worth it 100%

Luigi Iannini


My gran always talked about pie mash and liquor so we decided to stop off here after it was recommended to us. Pies were lovely and great range of flavours Liquor was lovely but gravy is slso an option if you prefer. Loved the history of the shop too

Karen Powell


Really tasty food- delicious pies and a great pudding menu. Staff are really friendly and accommodating- we had a large group of us including children and they were fantastic. (we did book ahead in advance as there were so many of us!)

Emma J Briggs


The best pies in Greenwich! They serve good-quality, affordable, and handmade pies with potato mash, and they have both meat and meat-free options. Some pies are also dairy-free, great for me as I have milk intolerance. They also serve sweet pies with seasonal fruit fillings, they're delicious! A filling pie can cost from 3 to 7 pounds; it's a real bargain. You order at the counter and then you can do take away or sit in the restaurant which is very cosy. Definitely coming back for more pies!

Marta Napoleoni