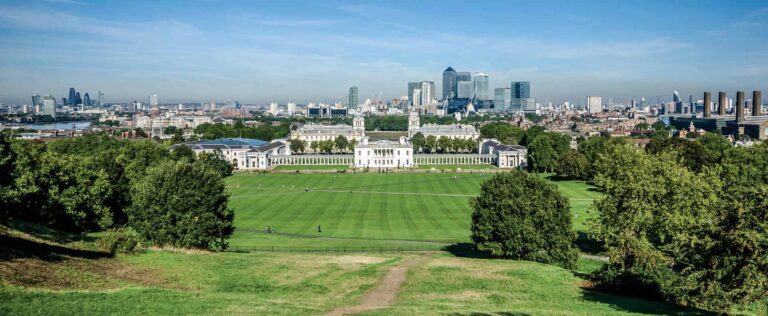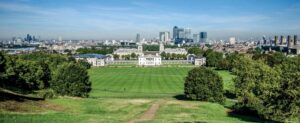 Greenwich SE10
Visit Greenwich, the place where hemispheres meet and royal heritage combines with contemporary architecture. It's home to a World Heritage Site, The O2 arena, Britain's only urban cable car, London's prettiest royal park and the Prime Meridian of the World – longitude zero.
Get here in 20 minutes by Docklands Light Railway and wander through Greenwich Park to the Royal Observatory and the Planetarium, or fly 90m high on the Emirates Air Line into a world class show at The O2 arena.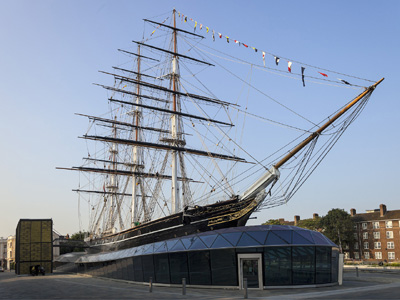 Whatever your interest there's something you'll love – fabulous baroque artistry in the Painted Hall at the Old Royal Naval College, designer-maker arts and crafts in Greenwich Market, and the beautifully conserved Cutty Sark, the fastest ship of her age.
Explore Britain's momentous naval history at the National Maritime Museum and enjoy the views in a riverside pub.
Speed down the river in a streamlined catamaran or cruise through London's landmarks to Greenwich, the mighty Thames Barrier and the historic Royal Arsenal in Woolwich.
There's too much to see in just one day so book into a luxurious local hotel or comfortable B&B and stay a while – Greenwich is always worth a little extra time!
Greenwich is about more than just the Meridian Line and Cutty Sark. There are fantastic places to visit right across the Royal Borough, including the mighty Thames Barrier, which stretches across the river Thames from Charlton to the East End, or the Art Deco elegance of Eltham Palace, childhood home of Henry VIII.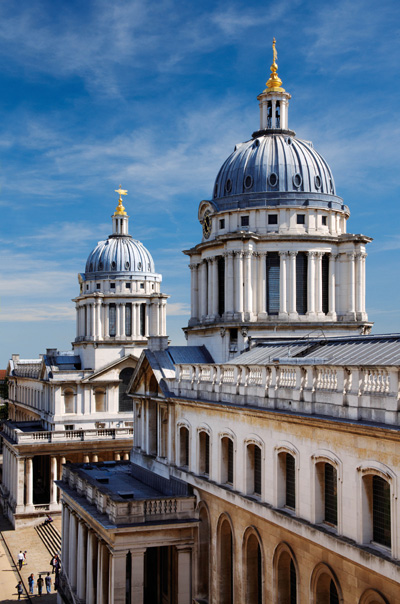 Eltham is also home to Well Hall Pleasaunce, a pretty, ornamental garden where Railway Children author E Nesbit had a house in the early part of the last century. The recently refurbished and gloriously Gothic folly, Severndroog Castle, stands in ancient Oxleas Wood, not far from another example of fine English architecture – the Jacobean grandeur of Charlton House.
The Royal Arsenal in Woolwich is an excellent example of urban renewal at its best and where Greenwich Heritage Centre and Firepower – The Royal Artillery Museum are based. The King's Troop, ceremonial saluting battery to the Queen, are also stationed in Woolwich and the Troop's glossy horses are a regular sight in the early morning streets.
So make sure you see all of Greenwich when you visit – you'll be missing out if you don't!